We're excited to introduce Version 5.1, a new release that has turbocharged the performance of Sprocket 365. With a series of fresh under-the-hood enhancements,  Sprocket has become even more robust and reliable than ever before.
We've also added a bunch of handy new features to Web Parts, making your SharePoint interactions and configuration smoother and more productive. 
Let's dive in and see what's new.  
Dynamic fields for p

ersonali

s

ed

communication

 
Say goodbye to generic reading list communication. Now, you can tailor your reading list emails and reminders with dynamic fields from a dropdown list. Whether it's addressing the user with their first name or including dynamic tags like site URL, reading list name, or even company details, your communication will resonate on a whole new level, adding a nice touch of personalisation.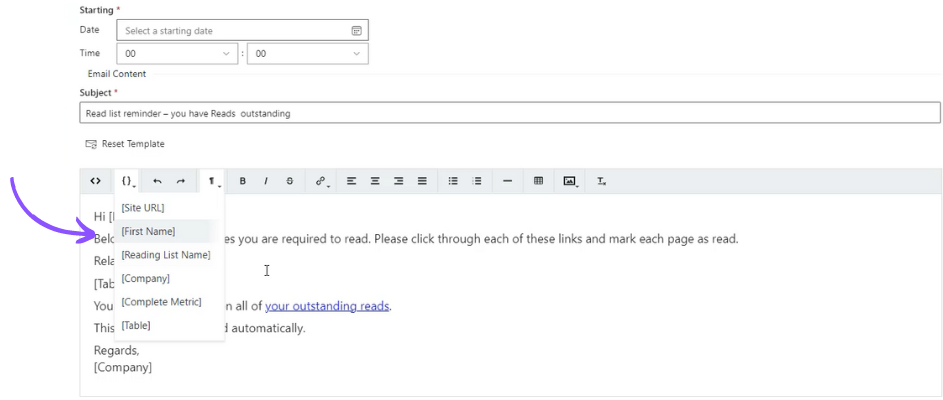 Search reports for compliance confidence
Have you ever wanted to search a reading list for a specific employee's name? Our newly added search feature in the reading list management section allows you to do just that. With this tool, you can quickly check if a specific employee has finished their assigned readings or not. This is a valuable addition for keeping track of completion and ensuring reading list compliance.

New source type of "Query Hub Site"

 
Previously, you could pull the reads from the user's current site or all sites. However, now we have enhanced this feature to include reads from all sites within your Hub. This gives you more flexibility within your tenant. In case you have multiple Hub sites, you may only want to display the relevant reads associated with the sites in the current Hub. This ensures that users receive read lists specifically tailored to their Hub site, that is relevant to them.
Integration to the News Hub made easier
We've listened to user feedback and given our News Hub a facelift. We've improved the appearance by aligning the filter columns with the event tiles, as you can see in the below image. 
But that's not all – we've also introduced a feature that lets you toggle on to display all news within that Hub site. So, instead of having to list out all the different sites from which you want to pull, you can toggle this switch on and it will pull all the news articles across all the sites associated with this particular Hub. 
Please note this doesn't maintain the colour coding of category tags.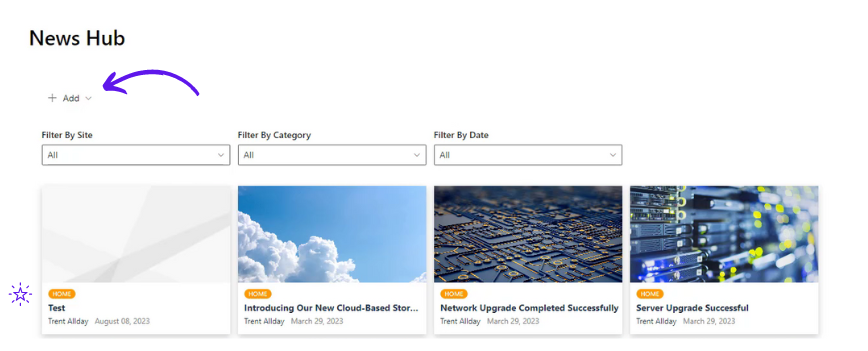 New look: r

ounded category tags
We've also made some small tweaks to the user interface of News Hub, refining the category tags to have rounded edges, just like how things are in SharePoint.
Enhanced visuali

s

ation

with levels shading
Now, the People Hub is even smarter. Our Org Browser and Org Chart now comes with enhanced shading, making it easier to distinguish between reporting levels. With a dedicated css class for each level, you'll be able to visualise your organisation's hierarchy with clarity of the levels.  
 
Check out the shading functionality in People Hub below: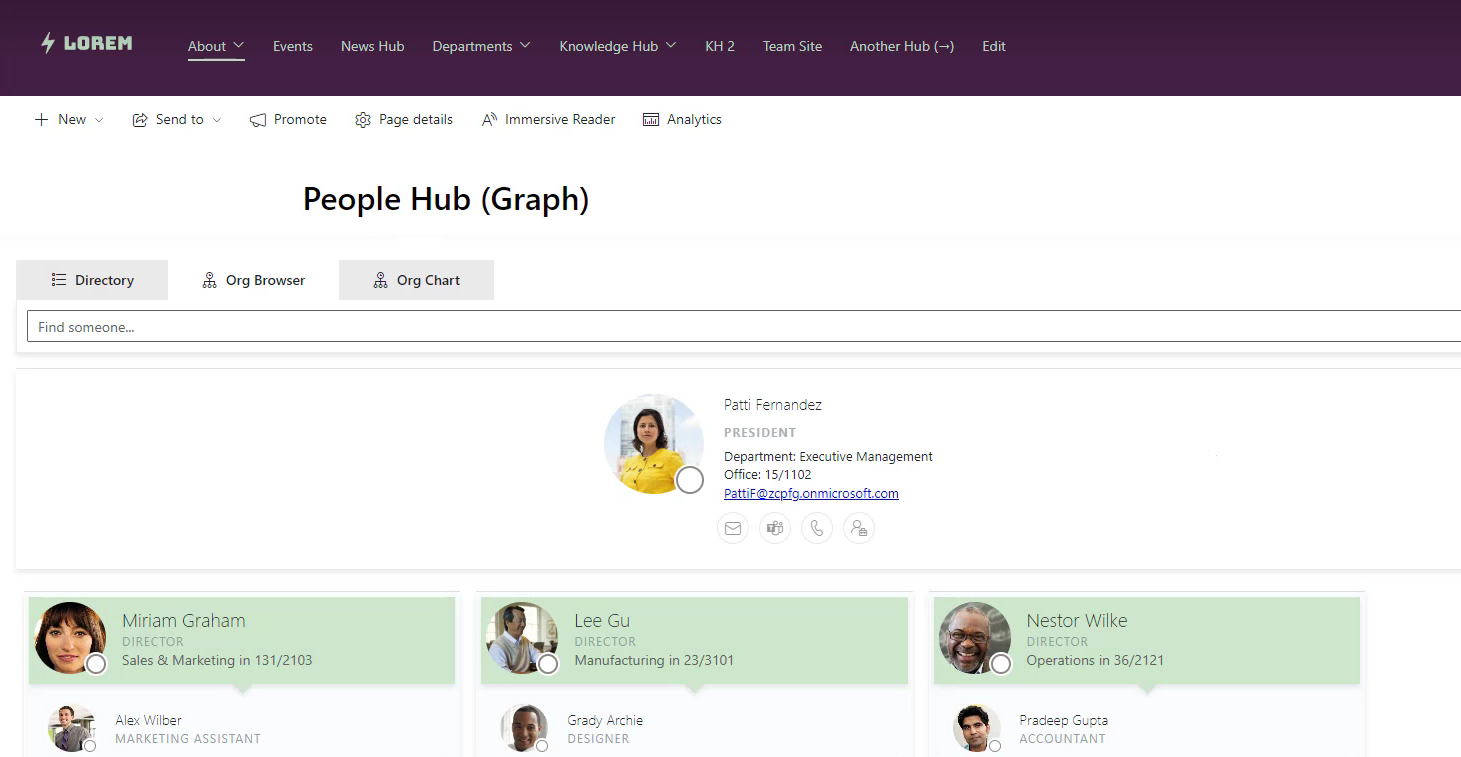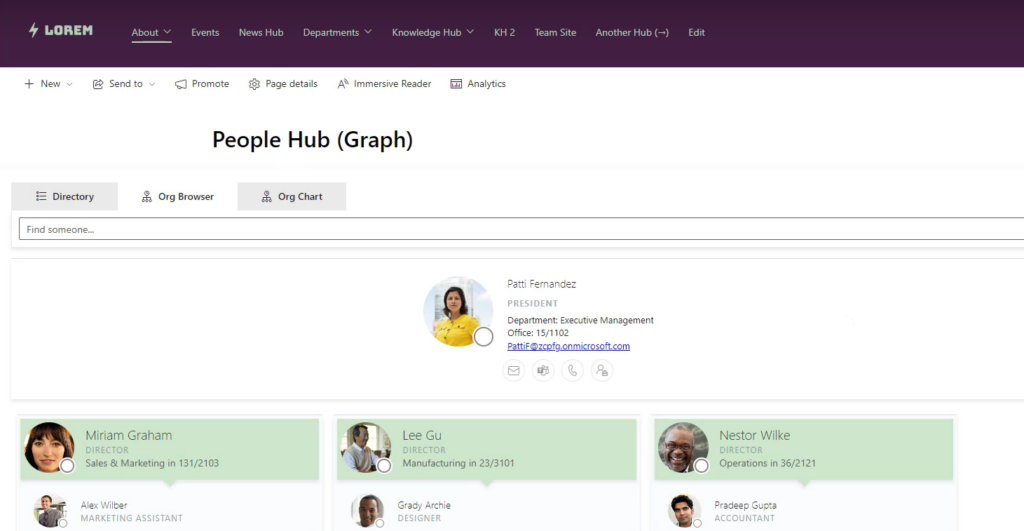 Customisation at your fingertips
We've enhanced Sprocket 365 to make editing Web Parts even smoother. For Alerts, you'll now find options to edit the Web Part directly in the configuration settings above – no need to navigate to the display panel on the right.

When it comes to Alert settings, you can now change the type of error message and its colour, directly above the Web Part (as shown in image below). 
 
These changes make configuration so much easier. Everything you need for editing the Web Part is now in one place. Take a look below:

Easier button c

onfiguration

 



Similar to Alerts, the process of configuring the Button Web Part has been simplified. With our latest update, you can now easily modify alignment and horizontal layout directly from the Web Part settings. These new options located above the Web Part make customisation more intuitive, with configuration happening in the one place. 
Adding events made simple

 
With version 5.1, new events can be added to the Events Hub in just a few clicks now. A brand-new 'Add' button is now conveniently positioned directly above the calendar, allowing you to seamlessly add events right from this interface (pending you have the correct admin permissions).  
 
If you have permission to contribute to the specific event list on that site, you'll see the 'Add' button above the calendar. Otherwise, if your permissions don't match, the button will stay hidden. 

See what else is new with Sprocket 365
Full release notes available on Sprocket 365 documentation here.
If you require any support or assistance with upgrading, please don't hesitate to reach out to our dedicated Sprocket 365 Support team. We're here to help and provide a smooth and successful upgrade experience: [email protected].